17 February 2022
How to save your favourite plants from slugs the organic way
Slugs are the No 1 pest of garden plants. Slugs attack most garden plants especially in the spring and autumn. The blog explains how you can fight back with safe effective natural pest control using Nemaslug containing millions of naturally occurring nematodes. They are invisible to the naked eye and are totally harmless to children, pets and wildlife so SAFE for everything except slugs. Nemaslug has been a best seller for over 20 years.
The problem – Slugs come in all shapes, sizes and colours and are present in most gardens munching on fresh green leaves. Having overwintered as eggs, they emerge in the spring just as your plants are starting into growth or you are busy planting out or sowing veg seeds. They will remain active throughout the summer with activity only being reduced in dry conditions. In the autumn they lay eggs in the soil which overwinter ready to start again in the spring.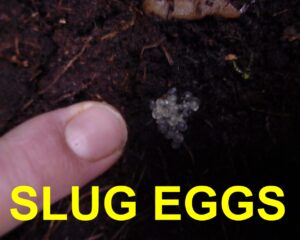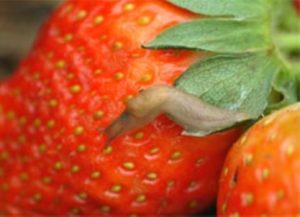 The solution – You have probably tried all sorts of remedies including going out at night with a torch and catching them, but there is a much easier and more effective way now available, which will give great results over a longer period. Nemaslug contains millions of microscopic nematodes each of which contain bacteria. Once applied to the soil, the nematodes are attracted to the slugs and deliver the bacteria causing the slug to curl up and die and in doing, so millions more nematodes are released into the soil to keep the process going.
The nematodes occur NATURALLY in the soil but in very small numbers, so apply Nemaslug to boost the number of nematodes to control slugs.
Controls all slugs even the little ones that live underground
No other wildlife is affected- even a hedgehog eating an infected slug is safe
It is safe for you, children and pets. Crops can be picked and eaten straightaway.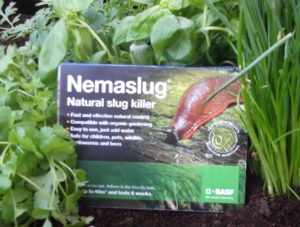 Nemaslug will go on working in the soil for about 6 weeks when the numbers of nematodes will start to drop as slugs disappear, so it will be necessary to re-apply. First application should be in the spring as soon as the soil temperature is 5C or above (can be checked with a Soil Thermometer). Nemaslug Planned Programmes – To take the hassle out of remembering to order every six weeks Green Gardener can organise a planned programme for you. Choose a programme from 2 up-to 6 deliveries and fresh packs will be delivered every six weeks to keep your plants slug-free throughout the year.
How to apply – Nemaslug is supplied as a powder in packs treating 40 or 100 sqm. The packs have a shelf life of approx 2 weeks and should be stored in the fridge and then the whole pack should be used in one go. To apply mix with water and apply to the soil surface around your favourite plants. Don't treat paths or grass where the nematodes will dry out and die. If you get a bit on the leaves don't worry it will not do any harm, but wash the nematodes of to get them into the soil where they will work their magic. You can apply it as follows :-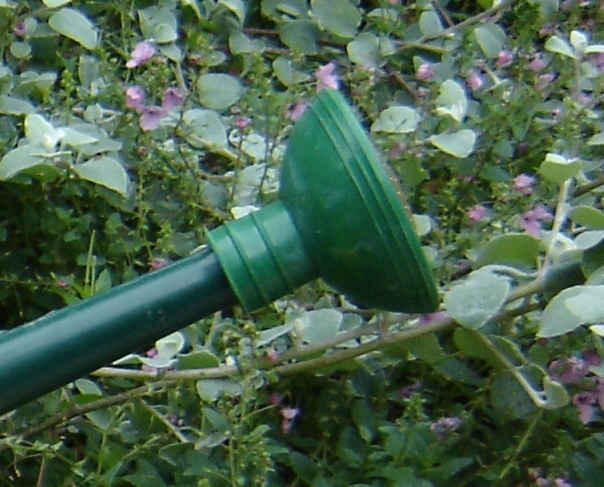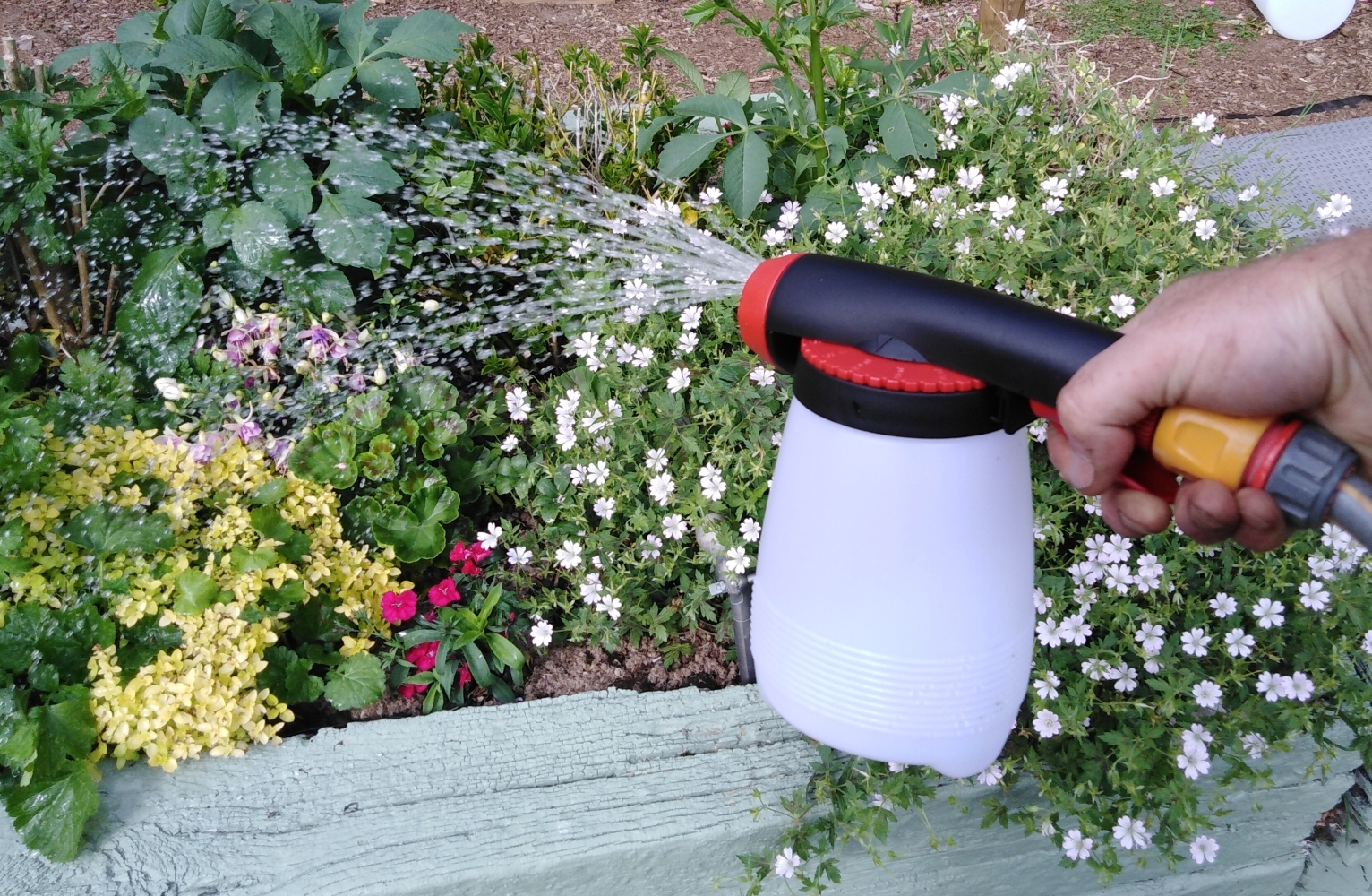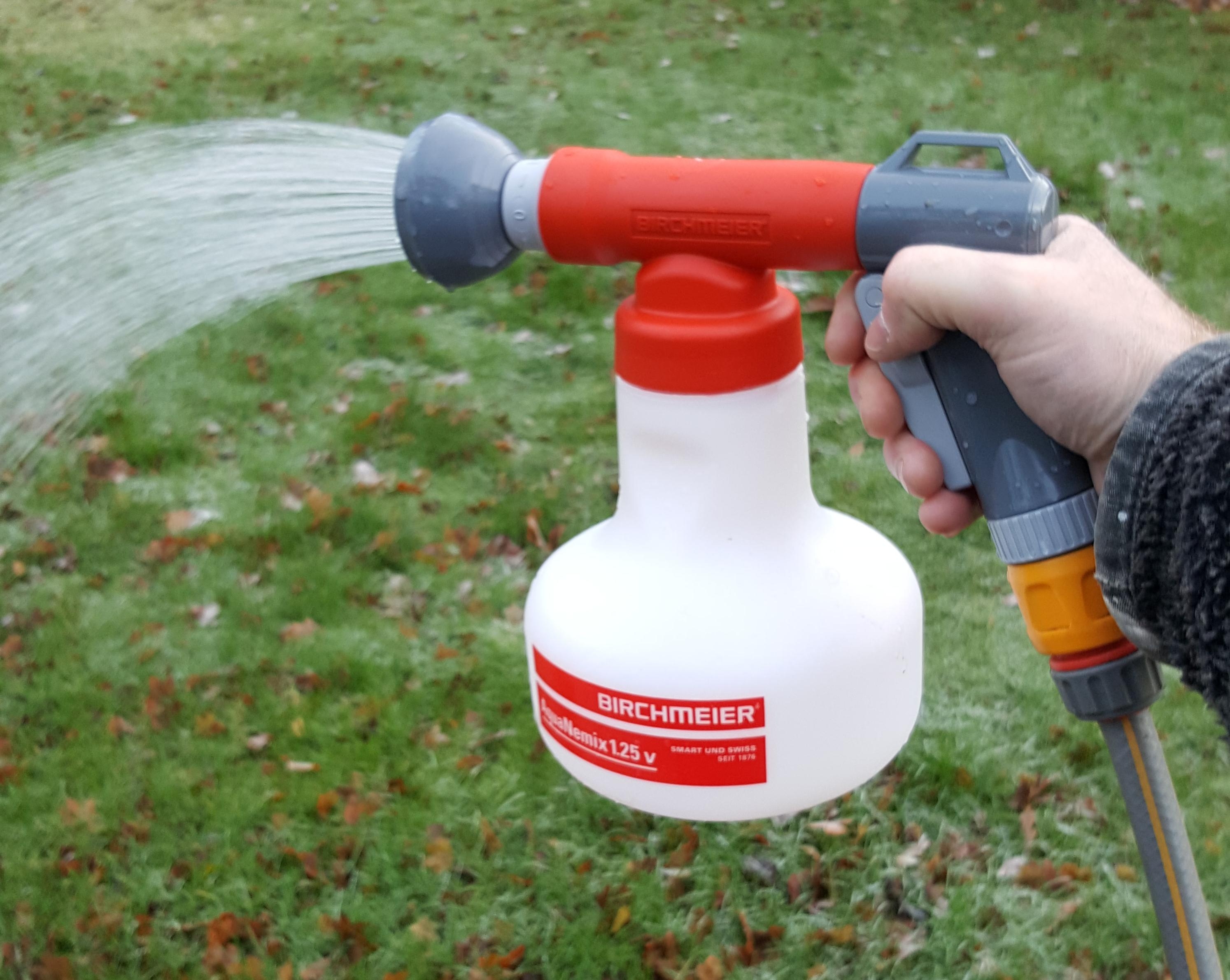 Summary – You now have the power to control slugs in your garden naturally with a product that is safe for you, children, pets and wildlife and is made in the UK, but don't just take my word for it just read what some of your fellow gardeners say :-
"It's really good saves my hostas from being decimated" by Pauline Smith
"The Nemaslug I ordered was dispatched & received very promptly with a generous lead time for 'use by', important in our area of the south east where rainfall can be scant just when you need it. Within a few days of the product being used I have noticed signs that slugs activity is slowing down. Good service and a good product." by email
Nemaslug Slug Killer needs a daytime soil temperature of 5°C (it does not matter it it drops below that at night) and is a perishable product (it will keep for approx 2 weeks in the fridge), so please order when you are ready to apply. As the biggest supplier of nematodes in the UK and because we have fresh deliveries of nematodes each week, you are guaranteed the freshest stock with the longest expiry date available. Our nematodes are dispatched DAILY by 1st class post. CLICK HERE to find out more.
---
Available to buy now
Nemaslug Slug Killer 40 sqm pack
Control slugs NATURALLY by applying Nemaslug Slug Killer, which contains natural nematodes (Phasmarhabditis Californica), that are effective at controlling slugs,…
Nemaslug Slug Killer 100 sqm pack
Control slugs NATURALLY by applying Nemaslug Slug Killer, which contains natural nematodes (Phasmarhabditis Californica), that are effective at controlling slugs,…
Nemaslug 3 Pack 40 sqm Planned Programme
Nemaslug® Slug Killer controls slugs for six weeks once applied, so for the best results re-apply Nemaslug® regularly every 6…
Nemaslug 3 Pack 100 sqm Planned Programme
Nemaslug® Slug Killer controls slugs for six weeks once applied, so for the best results re-apply Nemaslug® regularly every 6…