31 August 2021
The Benefits of Mosquito and Insect Repellent Spray
For anyone planning a holiday, repellent spray to keep the bugs at bay is often top of the packing list. It's an important item whether you're travelling abroad or looking forward to a staycation in the UK. Even in your garden you're at the mercy of biting and stinging insects during the summer.
So we've established that bug repellent spray is a good thing. But an even better option is natural repellent spray, and here at Green Gardener we know all about that. There are good reasons for avoiding insect bites, and plenty of benefits to be had from using natural products. So read on if you'd like to know more.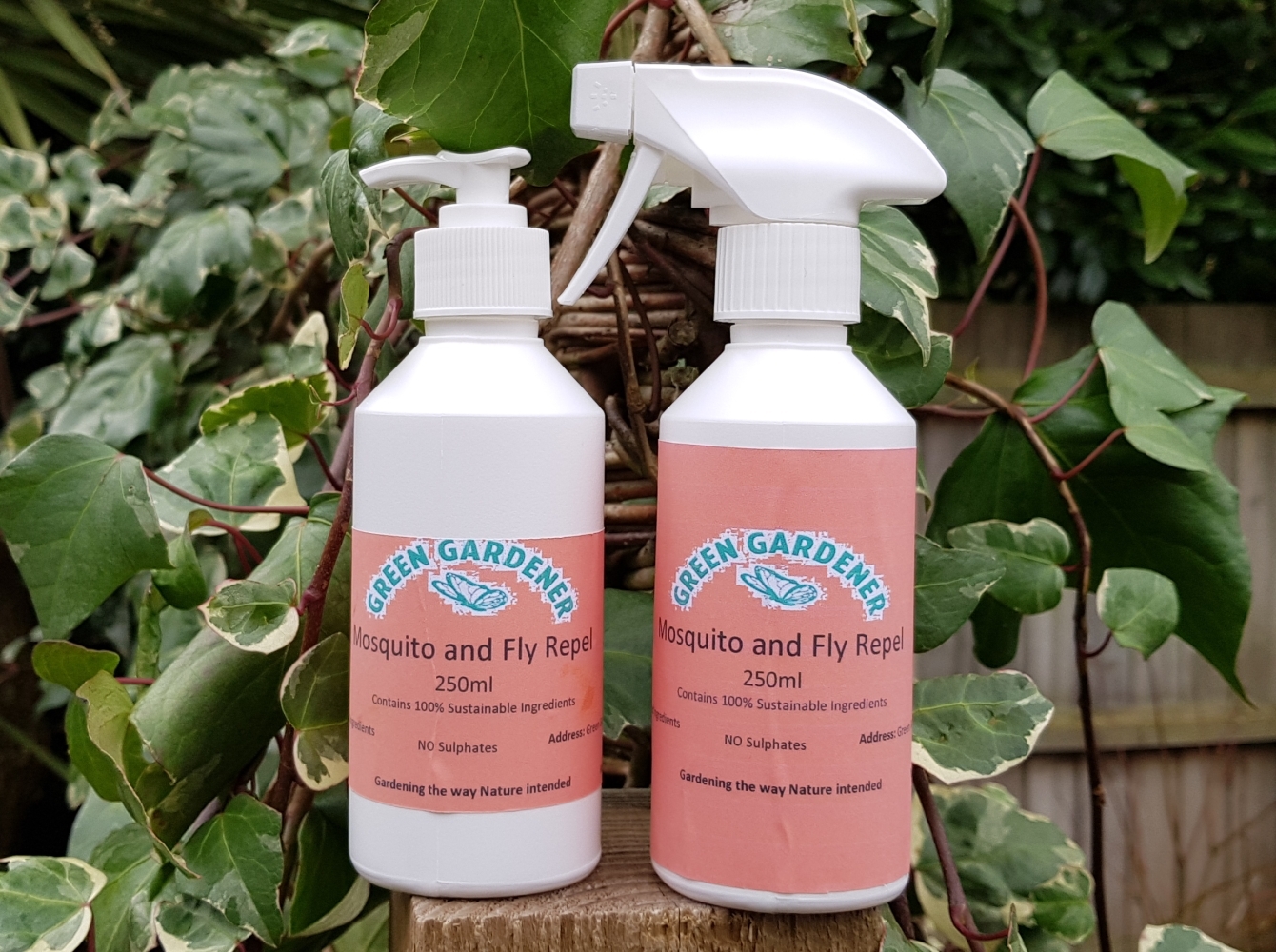 The benefits of using a repellent spray
Many people have a fear of bugs and insects, probably because we instinctively know they can be dangerous. In other words, we're right to want to keep them out of our homes and away from our skin.
When an insect bites you it's making a hole in your skin so that it can feed. Some insects use their sting as a form of defence, by injecting venom. Most bites and stings are harmless. But they can cause skin irritation, and even allergic reactions, some of which can be severe.
In some countries insect bites can lead to serious diseases like malaria, Lyme disease or yellow fever. So yes, there are good reasons for using repellent spray.
The case against chemical sprays
While insect repellent may be necessary, spraying your skin with potentially damaging chemicals isn't. In fact, some chemical bug repellents can be almost as harmful as the insects themselves.
Many of these products contain a chemical called DEET. It's known that this can cause skin irritation or rashes for some people. You also need to keep it away from your eyes as it can irritate those as well.
Chemical bug repellent spray can also cause side effects for pregnant women, babies, young children and the elderly. Moreover, there are contaminants in chemical sprays that are known to be harmful to the environment.
The case for natural sprays
In a nutshell, natural repellent spray is better for your family and better for the planet. But let's take a closer look at some of the reasons why.
100% natural
Natural repellent spray does not contain chemicals that could be harmful to your skin or your health. Green Gardener sprays contain 100% natural, plant-based ingredients mixed with essential oils. That means they're better for your skin, so you don't have to worry about unpleasant rashes or allergic reactions.
The essential oils are easily absorbed by your skin, and give off a pleasant smell. They're SPF 30, too, so as well as keeping away the bugs they help to protect you from the sun.
Natural repellents have also been shown to be more effective than many chemical alternatives on the market. We supply a 250ml spray or pump, ideal for use with children or for topping up purposes.
To find out more about our mosquito and insect repellent sprays, contact us today or visit our website.