4 October 2021
Customer Question – Huge numbers of Leatherjackets HELP!
Q. "We brought some turf that has been replaced 3 times now and when we dug up a 2ft area it was infested with thousands of leather jackets – see pictures attached. We did one treatment of nematodes but should we do it again now and again later. I want to order another pack of nematodes please, but  is it worth doing the grass root helper? Thankyou for your help, we are in Suffolk so not too far away." Regards Sue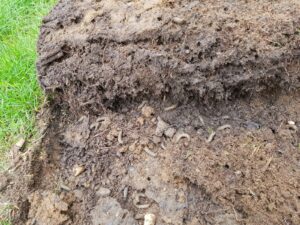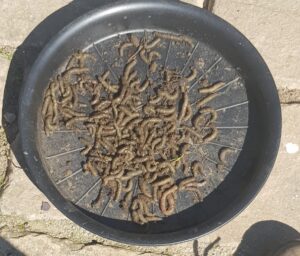 Thanks for the message and wow that is quite an infestation. Unfortunately bringing Leatherjackets in with new turf is one of the most common ways to introduce Leatherjackets into a garden – turf is grown in huge fields and before it shows any signs of an infestation it is cut and sold. This is a very heavy infestation, so I would suggest that with an infestation this bad that you look to treat every 8 weeks until October to try and get on top of this. We do have an Extended Programme of introductions which we send ever 2 months for people with bad infestations, but the treatment does need a daytime soil temperature of 10c, so realistically late October is the latest you can treat and then normally treatments start again in March. As it is getting later in the season it may be better just to order packs of Nemasys Leatherjacket Killer as and when you need them.
The grass root helper i.e. Root Success is brilliant at helping lawns recover. Root Success Mycorrhizal Fungi is a LIQUID Mycorrhizal Fungi concentrate, which is ideal for applying to lawns as you just water it on. Applying Mycorrhizal Fungi to your lawn / plants leads to a much stronger, drought resistant lawn / plants. It will also help a lawn recover from pest attacks i.e. Leatherjackets and Chafer Grubs. This liquid concentrate contains friendly Mycorrhizal Fungi and beneficial bacteria, which produces a secondary root system to develop alongside existing roots, which will supply nutrients and water to the grass / plant for its entire lifetime – like a permanent fertiliser. Supplied as a 250ml concentrate, which treats up to 125 sqm of turf.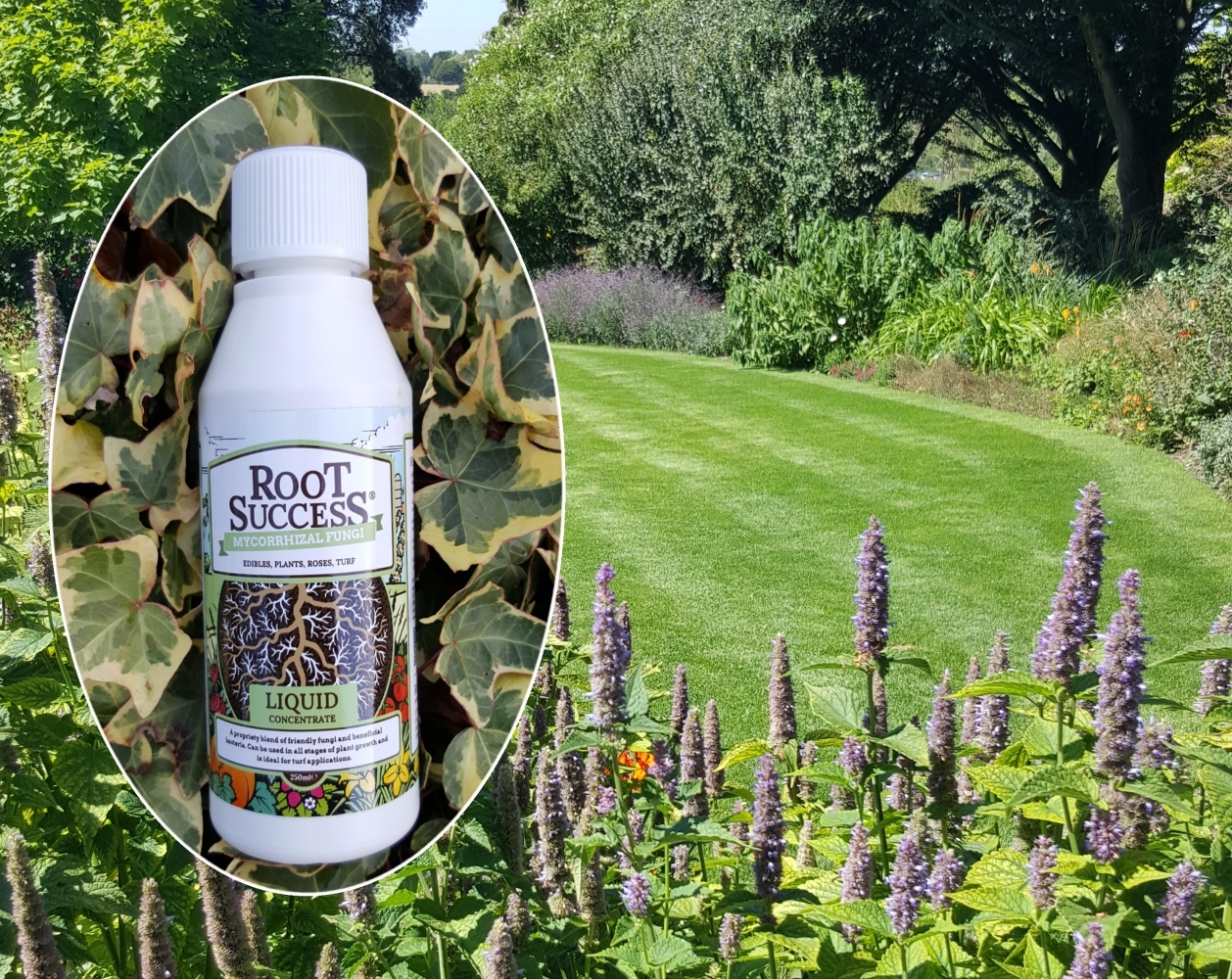 To find out more about treating Leatherjackets and / or Root Success – CLICK HERE
---
Available to buy now
Nemasys Leatherjacket Killer 100 sqm
Control leatherjackets naturally by treating with Nemasys® Leatherjacket Killer containing millions of natural nematodes - mix with water and apply the nematodes (Steinernema Feltiae)…
Nemasys Leatherjacket Killer 500 sqm
Control leatherjackets naturally by treating with Nemasys® Leatherjacket Killer containing millions of natural nematodes - mix with water and apply the nematodes (Steinernema Feltiae)…
Root Success Mycorrhizal Fungi
Root Success Mycorrhizal Fungi is a LIQUID Mycorrhizal Fungi concentrate, which is ideal for applying to lawns - it can…
Leatherjacket Killer Extended Programme
Control a persistent leatherjacket problem by applying Nemasys® Leatherjacket Killer regularly throughout the growing season. With temperature rising, many people are reporting…