10 May 2021
Customer Question – Can you identify a pest?
Q. Help ! Please identify and diagnose treatment for the grubs I've found under my lawn? I have attached a picture of what I have found.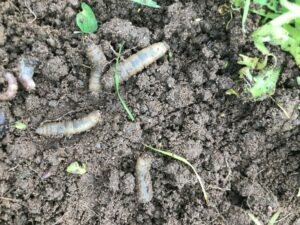 A. Thanks for the message and these are Leatherjackets – the larvae of the Daddy Long Legs / Crane Fly and they are a well know lawn pest. By the pictures it looks like you have a large infestation, so you can treat now, but because they re much harder to kill at this time of year, you need to apply our nematode treatment (Nemasys Leatherjacket Killer) at double strength i.e. our normal 100 sqm pack will treat 50 sqm at this time of year. You then need to treat again in September as this is the main / best time to treat. Please CLICK HERE to find out more or please give me a ring on 01394 420922 for more advice.