20 January 2021
Cat Repellent – We Tested What Works!
Even cat people will agree that felines and flowerbeds don't mix. If neighbourhood pets have taken a shine to your garden, one of our cat repellent devices can save the day. Protect your veg patch, lawn or blooming borders in a safe, natural way – without harming any four-legged friends. Or foes, depending how you feel about cats.
At Green Gardener, we really love our gardens, but we also love animals. That's why our range of cat deterrent devices are designed to offer effective protection from cats, without causing them harm. All our products are tested to ensure they're safe for other pets and garden wildlife too. So you can feel confident that your new cat repellent device is safe, humane and harmless.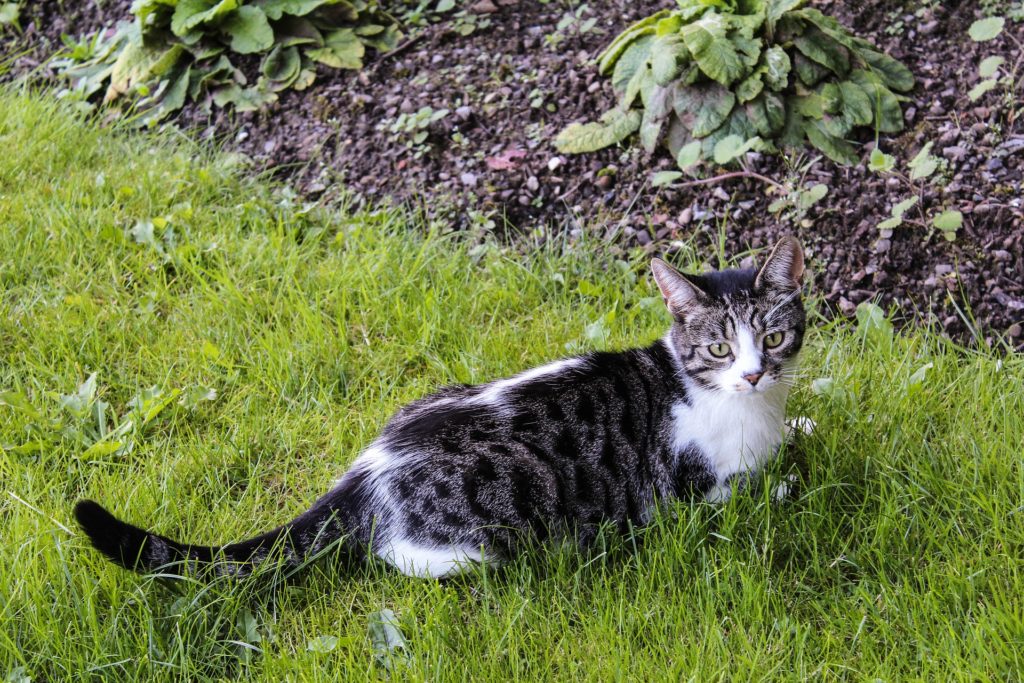 CATWatch Ultrasonic Cat Repeller
The Mammal Society estimates that over the spring and summer, cats in the UK catch up to 27 million birds. The most-frequently caught are believed to be house sparrows, blue tits, blackbirds and starlings. Our gardens are an important habitat for birds, and keeping cats at bay can help keep your local bird population happy and healthy.
The CATWatch Ultrasonic Cat Repeller is the only cat deterrent recommended by the RSPB, so you know the birds are going to love what it can do. Again it uses ultrasonic bursts to repel cats, but this device has a wider range. It can detect cats up to 12 metres away, and cover a total area of 125sqm, which is great if you have a big garden. And now your garden birds can enjoy some peace and quiet.
CATFree Ultrasonic Cat Deterrent
If cat-free is what you want your garden to be, then CATFree is for you. When a cat comes within 10 metres of the cat deterrent device, it detects the cat's movement and body heat. It then emits a series of ultrasound frequencies which are silent to the human ear, but which felines really aren't a fan of.
Over time, cats will learn to avoid the area and the cat repellent noise. As well as protecting your flower beds and lawn, it can also be used to keep cats away from ponds and your fish. Garden birds and other wildlife will love it too, as their feline predators will be kept at bay.
This cat deterrent device can cover an area of up to 88sqm, making it ideal for smaller gardens under siege from local kitties. It can be installed anywhere too – simply push the spike into the ground and aim it towards the area you want to keep cat-free.
PestFree+ Fox & Cat Repeller
If your garden is facing double trouble from both foxes and cats, the PestFree+ Fox and Cat Repeller is the solution you need. Like the CATFree, this cat repellent device emits an ultrasonic alarm which is inaudible to humans. It also has LED lights which flash when it detects movement or body heat from a feline or fox.
PestFree+ is designed to deter foxes and cats without disturbing other garden wildlife like birds, frogs and hedgehogs. With up to 88sqm of coverage, it's a good choice for small urban gardens where foxes often forage for food. It can be wall-mounted or installed by pushing the spike into the grass or soil.
Simply pick the spot you want to protect from invasion, whether that's a flower bed, vegetable garden or your lawn, and face the fox and cat deterrent device towards it.